To Commemorate The Centenary of the 1914-1918 Great War,

The 2015 Travel Notes Calendar Remembers.
Click on a photograph to find out more about each individual image.
January – World War One Trenches.
February – Hill 60 Cratered Landscape.
March – British Cemetery at Messines Ridge.
April – German Bunker at Tyne Cot Cemetery.
May – Pozières British Cemetery and Somme Battlefields.
June – Artstetten Castle in Memory of Archduke Franz Ferdinand.
July – American Battle Monuments Commisssion.
August – Montsec American Monument.
September – Saint-Mihiel American Cemetery.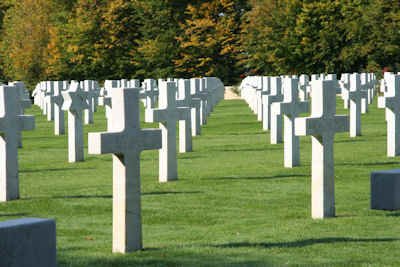 October – Fort de Douaumont, Verdun.
November – Armistice Signing in Compiègne.
December – Their Name Liveth For Evermore.
Hang The Travel Notes Calendar on Your Wall.
With 2014 rapidly drawing to a close it's time to plan where we're going in the year ahead.
While spending most of the last year trawling through thousands of website submissions, in an attempt to drain the backlog and reach the elusive Inbox Zero, I made some notes of the many things that disturbed me.
As it seemed our Webmaster Guidelines were too often ignored, I thought it might pay to outline How Not to Get Listed on Travel Notes.
I hope to offer some form of consistency of what will not make the grade, in response to the growing use of similar SEO tactics and lack of consideration for website visitors in an alarming number of cases.
Search Engine Optimisation
If it looks like text on the page is meant for search engine robots to read, then only search engines should read it; if they can find it.
That means if the font is too small, light grey on white or contains too many dubious anchor text links, then we won't be listing the URL for a spider to follow.
Turn It Off
If background music or videos on auto start stalls the loading of a webpage, we won't encourage others to try and find the off button.
Thumbs Down
We don't need a mailing list subscription form or Facebook Like widget to invade the content before we've had the chance to see if our visitors might find it useful. Thank-you for helping us make a quick decision for them.
Homepage Footer Links
If a service has been paid for it probably doesn't need to be advertised on the homepage.
A travel website will need to be really exceptional if it's stating that it's 'Powered by anything', 'Designed by anyone' or promotes an Internet Marketing firm; no matter how small or unobtrusive the text link might appear.
Yes I Do Want to Leave The Webpage
If I get asked if I really want to leave the webpage, or every link I click on opens a new window or tab, I won't be coming back and won't recommend anyone else pays a visit to the website either.
Quarantine Period For New Travel Website Submissions
Many of the older website submissions lost in the backlog returned the dreaded 404.
As having to manually remove dead links after the travel domain name has subsequently disappeared, changed hands or become sponsored link placeholders is a chore I don't need, I've decided to implement a possible quarantine period of 18 to 36 months.
This will apply to new travel website submissions using the free Add URL service; that maybe didn't break any of our webmaster guidelines in place, but failed to convince me that they'd be around for the long-haul.
A second review of the travel website at a later date can often save the hassle of deleting the dead link in a year or two.
New Advertising Rates For 2015
For websites that maybe don't get listed immediately but have time sensitive offers for travellers, there's always the option of advertising.
We've changed our advertising rates for 2015, now allowing for campaigns to be run by the month rather than on impression-based buys.
End Result
I hope we'll have more time to concentrate on improving our own travel content in 2015 and continue to share some of the best travel destinations with our readers.
About The Photograph
Horseriding in Swiss Jura – The High Plateau of the Franches-Montagnes in the Swiss Jura is the birthplace of the Franches-Montagnes horse breed. This horse is descended from native mares that were cross-bred many times. It is the only breed of Swiss origin.
The 2014 Travel Notes Calendar is out; featuring a collection of travel photographs taken while driving around Europe during the last twelve months.
Choosing twelve images to feature (one for each month) from a year of travel is not always easy; especially when one month seems to have had a little more action than another, or perhaps the weather just seemed better.
Last year, we featured an UNESCO World Heritage Site each month and I was tempted to do the same again this year; opting instead for a mixed selection.
Cover Photo: Tower in The Lake – Reschensee
Lake Reschen is the largest lake above 1,000 metres in the Alps. Located south of the Reschen Pass, in South Tyrol, Italy the area is popular with cylcists. A large car-park near the lake is handy for drivers seeking a quick photo opportunity.
January
Santa Caterina in January
The Hermitage of Santa Caterina del Sasso clings to a rock face along Lago Maggiore.
February
Bernina Express in Winter
This panoramic train is the highest mountain railway in the Alps. The section between Thusis and Tirano has been classed as a UNESCO World Heritage site.
March
Budapest in March
Budpaest at the end of March last year looked more like Budapest in February.
April
Spring in Sarvar Arboretum
Guests of the Hotel Bassiana and Danubius Health Spa Resort Sarvar can enter the Sárvár Arboretum for free.
May
Bethlehem-Haus, Schwyz
Built in 1287, Bethlehem House is said to be the oldest wooden house in Europe.
June
Palu di Livenza
One of the most ancient pile-dwelling sites in northern Italy, Palù di Livenza has been listed as a UNESCO World Heritage Site.
July
Biergarten in Summer
It's tradition in Germany and Austria to enjoy an ice cold beer after a long day's drive. Some beer gardens are an extension of an excellent kitchen, like this one at the Hotel Schrofenstein in Landeck, Austria.
August
Rheinfall Schaffhausen
The Rhine Falls near Schaffhausen (Neuhausen am Rheinfall), in northern Switzerland, is the largest plain waterfall in Europe.
September
Chateau de Cormatin
Located between Tournus and Cluny in the heart of southern Burgundy, the Chateau de Cormatin was built by the Marquises of Huxelles in the early seventeenth century.
October
Binn, Valais
The Bogenbrücke (arched bridge) in Binn, Valais is listed as a Swiss heritage site of national significance. The Binntal (Binn valley) is also famous for its rich mineral deposits and is popular with hikers; but then where isn't, in Switzerland.
November
Battle of Morgarten – Schwyz Town Hall
The Battle of Morgarten (15th November, 1315) is depicted on the façade of the town hall in Schwyz.
December
Chinon in December
The Royal Fortress at Chinon owes much of its current appearance to Henry II Plantagenet, Count of Anjou and King of England.