We've been having a problem with the automated website thumbnails generated through the screenshot plugin used in our Sites module.
Until we can get the module to capture and store the automated screenshots effectively, we have decided to manually grab screenshots and then use the generated images for website thumbnails.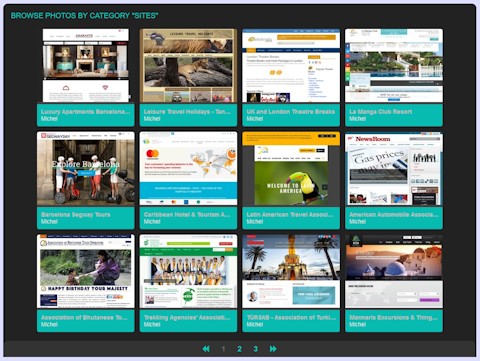 The Web Page Screenshots are saved to a Public Photos album.
I've added a comment on each image that links to the website listing on Meta-Travel.
We could also add Social Connections and relative RSS feeds to the photos; although these are available on the website's listing page.
—